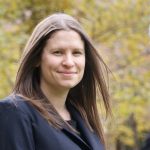 Dr Jen Gold
Jen Gold is Head of the What Works Team.
Previously, Jen worked at the Institute for Government from July 2014 to August 2017 after three years in the Canadian think tank sector.
She was previously a Senior Policy Associate at the University of Toronto's Mowat Centre for Policy Innovation where she was practice lead for their government transformation programme. She has also worked at the Foreign & Commonwealth Office and Demos.
Jen holds a Ph.D. from the University of Cambridge and was a Visiting Fellow at Harvard University's Kennedy School of Government in 2009.
She tweets at @drjengold.
Governments around the world are investing in experimentation units to improve the quality of evidence used in decision-making.